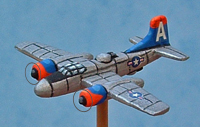 Wings at War is a series of wargames rules for recreating air combat using 1/600th scale aircraft models.
Each set of rules is for a specific conflict or campaign, with games designed to last around one or two hours. As the sky tends to be a lot less cluttered than the ground, games can be set up quickly and fewer models are required - making for a cheaper night out.
Any number of people can play. As the victory target is dependent on the size of a force, opposing sides don't have to be equally balanced, a smaller or less sophisticated mix of planes can defeat a larger or more advanced enemy by reaching their (lower) victory target first.
The rules, along with a comprehensive range of 1/600th scale aircraft models, including all those pictured on this website, are available from Tumbling Dice.
Fighting 15s and Magister Militum have a more limited range of aircraft models by Oddzial Osmy. They also produce troops, vehicles and guns plus some dinky buildings all suitable as bomb fodder.
Irregular Miniature's massive choice of buildings and vehicles are in the slightly smaller 2mm scale but fit perfectly well with high flying 1/600th aircraft models due to the perspective when viewing from above.
Miscellaneous Miniatures and Dom's Decals are a couple of places to shop for those tricky little markings.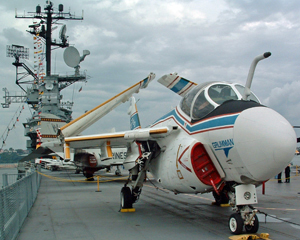 You too can pretend to be the Red Baron; or like William Holden attack the bridges at Toko-Ri in your flashing blue Banshee; or sink a few beers and reach for the sky as a legless Spitfire pilot in the Battle of Britain.
WingsatWar.com aims to help you get the most out of your games. Click on the links for playing aids, hints on preparing the model aircraft, a full set of rules covering one of the more obscure aerial conflicts, and links to all good things aerial.
Click on the images to the right for a short history of the conflict covered by the individual sets, a painting guide and other information.
WW1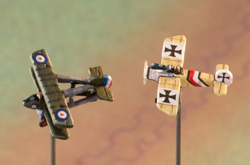 EINDECKER!
Issues 395 and 396 of Miniature Wargames magazine has a brief history of the beginning of air warfare followed by a full set of Wings at War fast-play rules covering the period of the Fokker Scourge of 1915-16.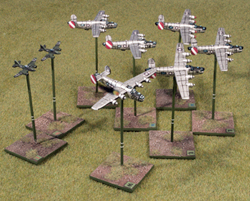 Check out the 1/600th MiniatureAircraftWargaming
Yahoo! group. Probably the best Yahoo! forum dedicated to
wargaming with 1/600th aircraft models in the World.
&, the oddly similar Air War Soc group dedicated to air wargaming in all scales.